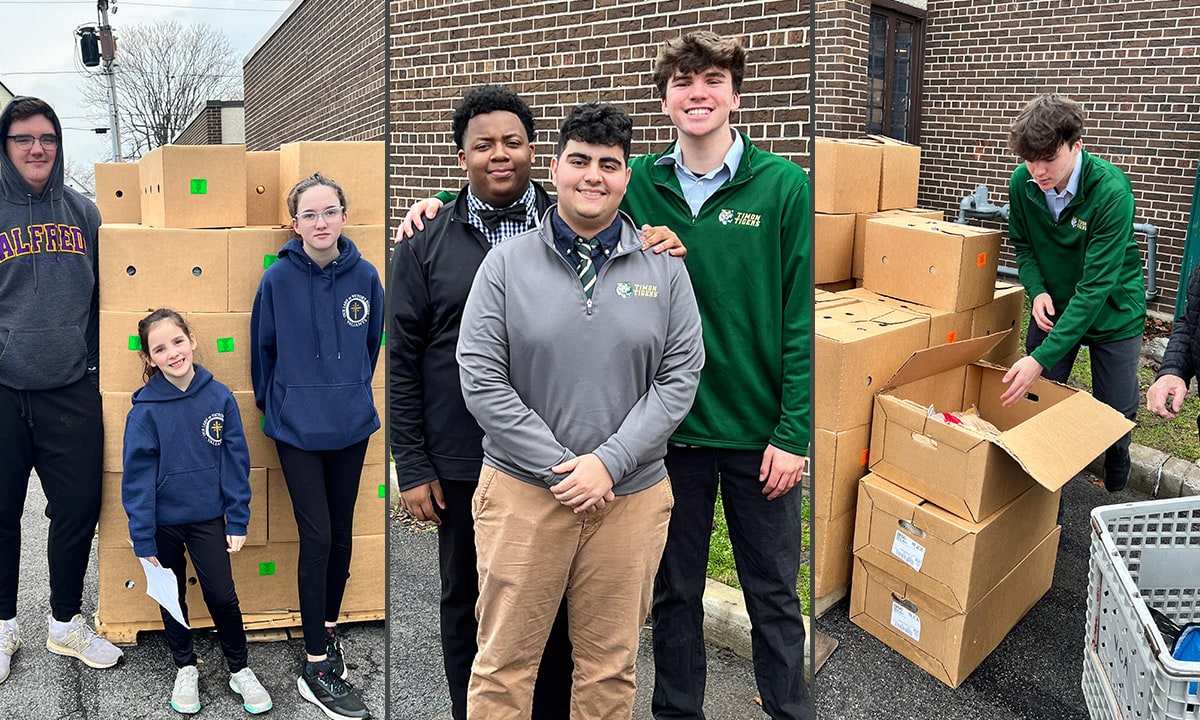 Valley Families
The Valley Community Association Family Support Services Program is designed to assist individuals and families in the Buffalo River Community that are struggling to recover from financial crises and face daily challenges as a result of poverty. The program is dedicated to fostering independence and creating greater self-sufficiency and stability through community access to information and education, encouraging healthy behaviors through nutrition education and the provision of healthy foods, promoting employment through resume writing and job search services, and facilitating enrollment in services and supports offered through the City and County, such as Food Stamps, WIC, and HEAP. Services include screenings, case management with the Program Director, food pantry distribution and nutrition education, and employment assistance.
Food Pantry
Food Pantry distribution schedule is as follows:
1st Wednesday of the Month – Produce Food Box Distribution. There is NO ZIPCODE LIMITION! 100 boxes and it's first come, first serve starting at 10am while supplies lasts.

2nd, 3rd and 4th Thursdays of the Month – Food Pantry distribution starts at 9am and is available while supplies lasts. Must live in the 14210 zip code!
All Pantry Dates Are Subject to Change and while SUPPLIES LAST. Appointments outside of distribution hours are always available. Supplemental or emergency pantries may be added as necessary. Please call (716) 823-4707 x3 for assistance.
Families not able to make regular distribution days can call the Valley Center to arrange alternate pick up times.
Monetary, non-perishable, paper product, and personal hygiene donations are accepted at the Valley Center during regular business hours.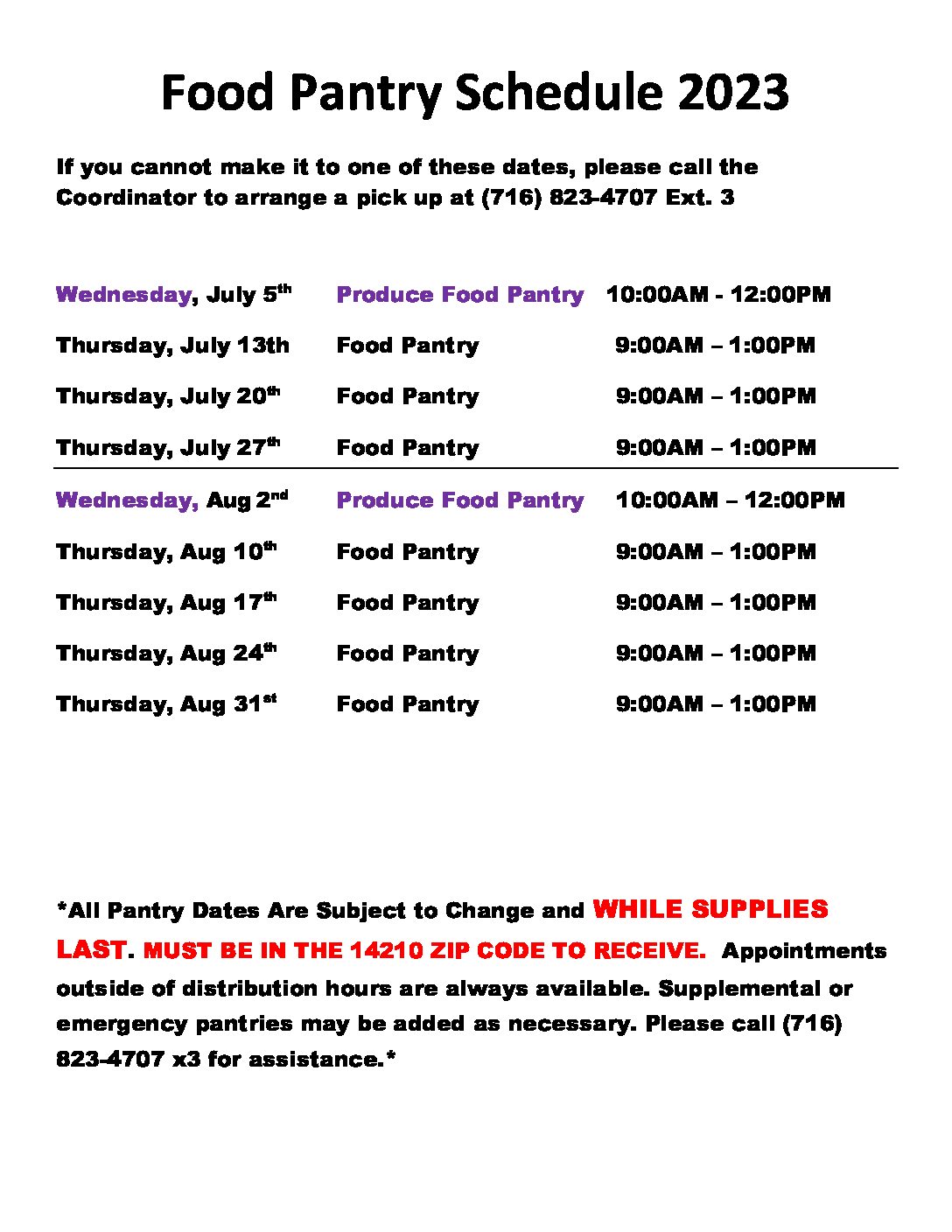 Referrals
The VCA has an extensive network of partners and collaborations and information and referrals are provided to people who may need assistance outside the scope of the VCA's service capabilities.
Emergency Needs
The VCA is listed as an Emergency Food Provider by the Food Bank of WNY. This is on a referral only basis and only food will be supplied. If there are needs beyond food (i.e. clothing, furniture, etc.) further referral to additional agencies will be provided.
Those who need a referral can dial 211 or contact their local Health and Human Services Department if they are experiencing an emergency and need food. Assistance is also available on the Food Bank Website on the "Get Help" tab at feedmorewny.org.
To find out more, contact VCA Senior Citizen & Family Support Services Coordinator 716-823-4707 ext. 5.
Donate to the Valley's Family Services
Support The Valley Community Association effort to care for our families!