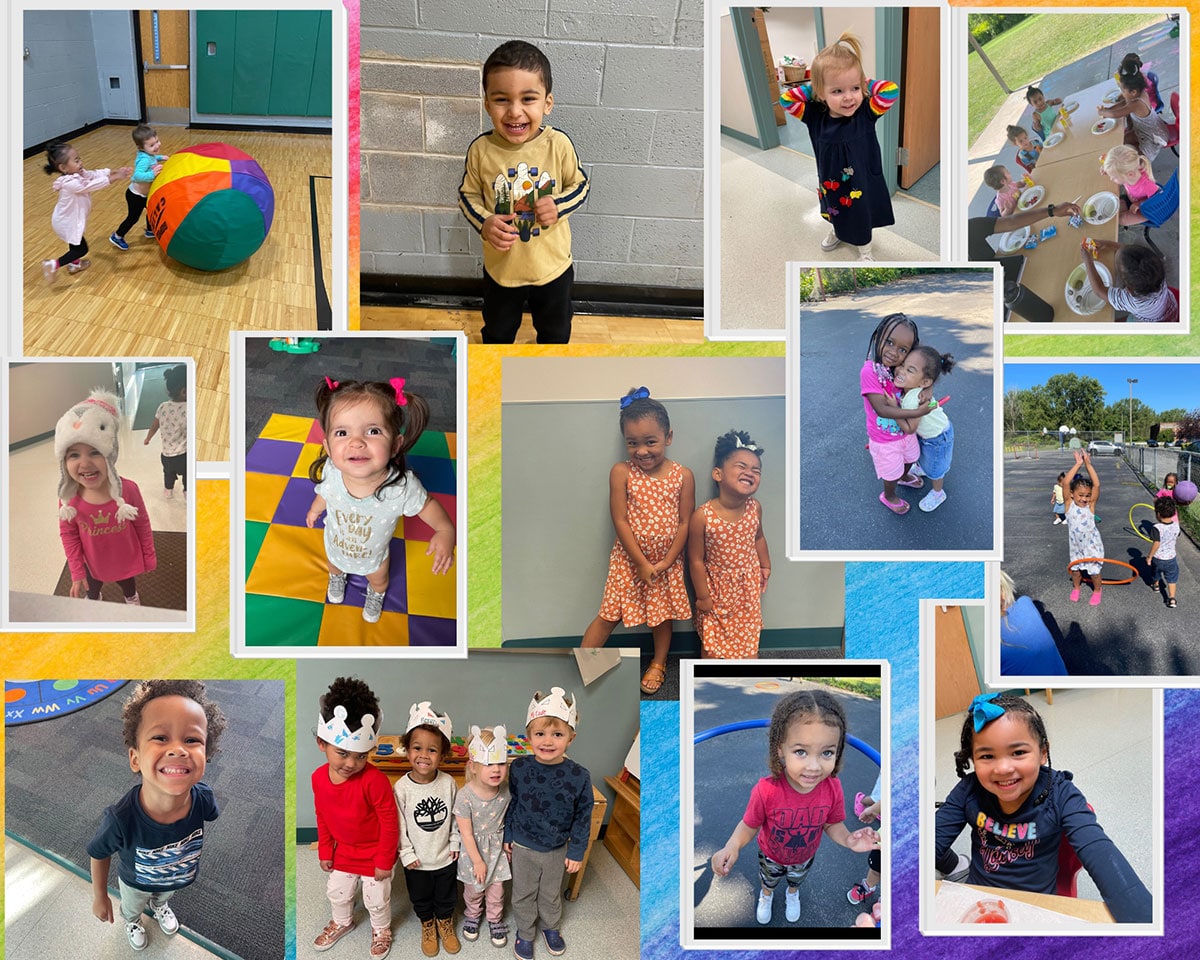 Valley Child Care
The VCA's two state-of-the-art New York State licensed child care centers offer a stimulating, nurturing, and educational environment for children varying in age from 6 weeks old to 5 years old. Universal Pre-K is also offered to help prepare youngsters for kindergarten. The child care centers serve both residents of the area as well as those working at businesses located in Buffalo's central business district.
The Valley Child Care was picked to participate in Quality Stars NY. Quality Stars is a rating improvement system designed to build a comprehensive and sustainable early childhood system. Valley Child Care is striving to achieve 5 stars in all 4 categories.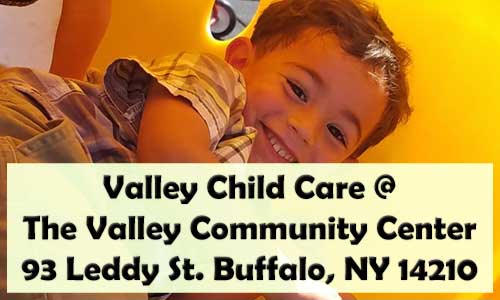 Child Care at the VCA
Valley Child Care, located at 93 Leddy Street, is Open. We are currently accepting applications and offering tours of the facility.
Please call daycare director, Amanda Pezzimenti, at (716) 823-4707 ext. 106 or e-mail valleychildcare@thevalleycenter.com.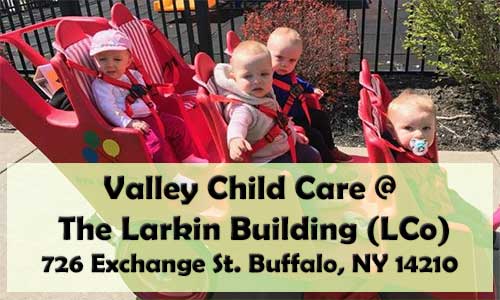 Child Care at LCo
Valley Child Care @ LCo, located at 726 Exchange Street, remains open and inquiries concerning that facility can be directed to Keriann Rzemek at (716) 819-2870 or e-mail larkinchildcare@thevalleycenter.com.
CACFP Income Eligibility Form for Child Care Centers
Non-Medication Consent Form
Valley Child Care Parent Information Packet
Donate to the Valley's Child Care
Support the Valley Community Assocation's effort to care for our smallest citizens!